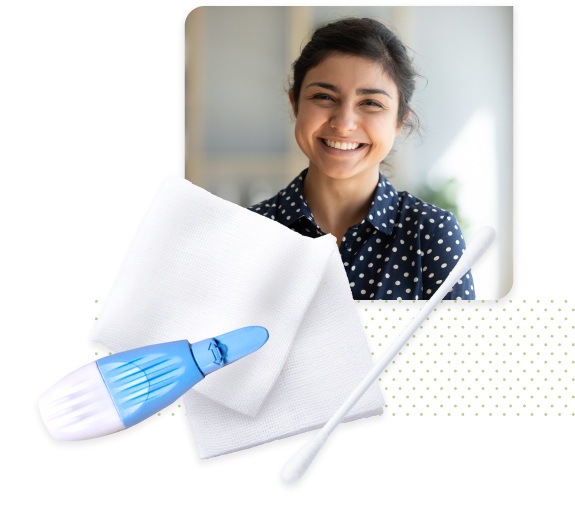 We're Here To Help You Make A Decision.
The world of STD testing is vast and scary if you're not familiar with it. Does STD testing hurt? How do I know when to get an STD test? Where should I go for an STD test? Are STD tests confidential? These questions are common but are often barriers to actually getting the information you're searching for and ultimately the test you need.
At STD Test Compare, our goal is to be your go-to resource when you know you need an STD test, but aren't quite sure what the next step is.
Learn More
Yes, STD Testing is Important
There are a variety of reasons why STD testing is important, but knowing the current status of your sexual health will ensure that both you and your partner are safe.
Prevents the spread of STDs to others

Early diagnosis ensures more effective treatment

Some STDs can result in serious, life-altering complications if left untreated

Many STDs present no symptoms, sometimes for years, making it easy to go unnoticed until complications arise

Untreated STDs may result in infertility, pregnancy complications, or issues with pelvic pain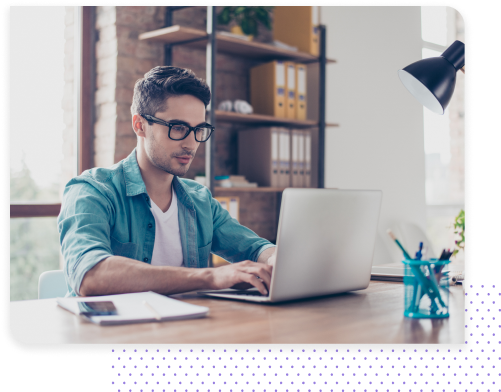 Compare All STD Testing Options
Conveniently delivered right to your door
Discreet and confidential testing in the privacy of your home
More room for error and false results
Limited counseling and support for positive or confusing test results
Private labs often offer a wide range of testing options
Personalized guidance from a healthcare professional
Can charge higher fees for STD testing
May have limited locations, operating hours, or require appointments.
Offer STD testing services at lower costs or even for free
Have access to resources and support services for individuals who test positive for an STD
May experience high demand, resulting in longer wait times for appointments or test results.
More crowded waiting area, which can compromise privacy.
At Home STD Testing
At home STD tests provide individuals with convenience as there's no need to wait and make an appointment with a physician. Testing at home allows individuals to retrieve the necessary samples from the comfort of their own home before sending it out for lab analysis.
Before selecting an at-home test, users will need to consider what type of STD they are testing for. Once requested, the STD test is sent directly to the individual's home address.
Depending on which type is chosen, people may be required to collect urine, blood, oral fluid, or other sample as directed. Some companies will also provide the option of either self-collection or visiting a local lab for assistance.
Once the sample has been sent to the testing lab, it will be checked for the presence of any bacteria, viruses, or parasites responsible for causing STDs. If the STD exposure was more recent, the sample may not accurately reflect an infection.
Results are generally returned within two to seven business days by phone call or online depending on the type of test and company used. A positive result will require follow-up with a medical professional and, in some cases, can be done through the testing company.
Convenient and discreet
Easy-to-use
Clear, upfront pricing with no unexpected fees
No need to make an appointment
Follow-up appointments may be required if results are positive and could include additional lab testing
Easy potential for errors or contamination when self-collecting samples
May not be covered by insurance, requiring out-of-pocket payment
Results are provided without a doctor being immediately available to answer questions or to begin treatment
Private STD Testing
Private STD testing is performed using a privately-owned laboratory. There are thousands of private labs across the country, offering fast, discreet appointments for any individual who is willing to pay the required fees.
Pricing is generally provided up front, but the lab fees can be more expensive than opting for a public STD testing option. Depending on the lab, most diagnostic lab testing at a private facility can be covered using insurance.
Visiting a private lab also means better personal privacy. Because these laboratories offer testing for a variety of health concerns outside of STDs, no one else visiting the office will know what testing is being performed.
Results from private STD testing can take anywhere from two to five business days from the time the sample is received. However, this results window will vary per company or test performed.
Confidential visit
Better chance for accurate results
Convenient locations offered nationwide
Testing can be scheduled directly with the facility or through a physician
Costs can be higher than other testing options
Testing is performed outside the comfort and privacy of home
The individual will need to know which test to request for the specific type of STD infection
If positive, a separate appointment will need to be made with a physician for follow-up
Public STD Testing
Public STD testing clinics are those that are run by the state, county, or city. These clinics will generally offer testing for free or at a low-cost to all individuals. Insurance is not required for testing, and the cost is usually dependent upon an individual's income, what test is ordered, and if an exam may be needed.
Because these facilities are funded publicly, resources can be less available meaning that not all locations are able to test for all types of STDs. Most available tests are going to be ones that are checking for highly infectious STDs considered a matter of public health rather than clinical care.
Public health facilities work directly with organizations such as the Centers for Disease Control and Prevention and local health departments. If an STD test yields a positive result, it will likely be reported for public health records.
Like other healthcare facilities, public clinics will keep the information confidential. Most clinics will allow either walk-in visits or appointments, but due to their public availability, wait times could be much longer than in private healthcare settings.
Results will vary depending on the type of test performed and the location's current backlog of samples to process. For the most part, individuals can expect to receive STD test results within five to seven business days from a public testing clinic.
Tests are provided for free or at a low-cost
Facilities may also offer free or low-cost exams
Walk-ins are welcome
Physicians are on-site and can discuss any symptoms or concerns related to the STD
Fewer available locations that may be less accessible for some
Limited testing capabilities and resources
Potentially longer wait times to be tested
Results may take longer to receive
Testing Methods for Common STDs
| STD | | Blood Test | Swab Test | Urine Test |
| --- | --- | --- | --- | --- |
| Chlamydia | Swab Test, Urine Test | | Swab Test | Urine Test |
| Hepatitis C | Blood Test, Swab Test, Urine Test | Blood Test | Swab Test | Urine Test |
| Gonorrhea | Swab Test, Urine Test | | Swab Test | Urine Test |
| Syphilis | Blood Test, Swab Test | Blood Test | Swab Test | |
| HIV | Blood Test | Blood Test | | |
| Trichomoniasis | Blood Test, Swab Test, Urine Test | Blood Test | Swab Test | Urine Test |
Frequently Asked Questions
On our site, we've made efforts to evaluate a number of popular STD testing service providers in order to provide readers with the information they need to select the best service for them. Our recommendation is that you assess our reviews for any providers you might already be considering, especially our main page devoted to helping you compare STD tests and any individual side-by-side reviews. These will hopefully help you determine what you're looking for and which provider is the right choice for you.
The kind of testing you need and which test(s) you should order depends on your situation and partner status. If you believe you might have been exposed to a specific STD, with many of the providers evaluated on this site, you should be able to order a smaller or individual test that will look just for that specific infection, and possibly one or two others. If you are getting tested because you've never gotten tested before, it's been a while and you've been with more than one partner since, or if you don't know what you might have been exposed to, we recommend ordering a test that will screen for a broader range of the most common infections.
While the reviews we offer are completely accurate, unbiased, and reviewed by our medical team, we have a relationship with each of these companies that allows us to review their service and make suggested referrals. For each referral, we earn a small commission from the selected service. You can read our affiliate disclosures here.